Will There Be A Nuclear War? 
Jim Kavanagh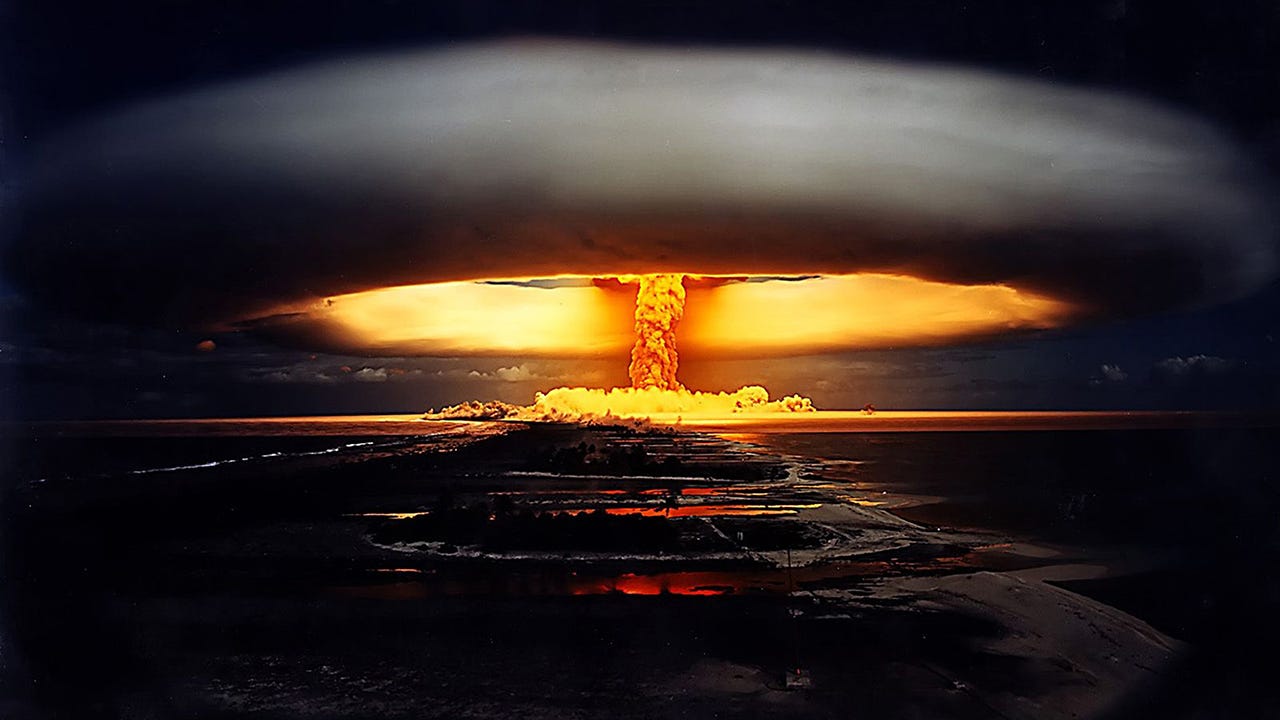 At this point, I put the chances at 50-50.
Read on, and see why.
On February 22, the day after Russia recognized the independence of the Donetsk and Lugansk People's Republics, I said a situation had now been created in which the second most likely reaction by the US/NATO would be to "Launch a military effort to take back LPR, DPR, and Crimea—using Ukrainians as cannon fodder, or, if they dare, bringing in US/NATO troops directly," and that would result in a "loss for US/NATO, before or after a devastating, probably nuclear, world war."
Ten days later, on March 3rd, right after the Russian army entered Ukraine, I wrote: "WWIII is not a remote possibility. We are already in it. The only question is: How much worse will it get?
At that time, I would have put the chances of nuclear war at more than 0 but less than 30%.
By mid-April, I noted that it was now clear that Ukraine was an entirely dependent ward of the US/NATO, which is the principal in this fight, and whose weapons, as well as military and intelligence officers—in Washington, Brussels, and personally in Kiev—are effectively waging this war. I also insisted that the notion that some shrewd, mutually face-saving compromise can be negotiated to end this conflict is wishful thinking, and that the decisive question in this battle between Russia and the US/NATO is not "What compromise can they negotiate?" but "Who is going to accept defeat?" 
Since then, things have gotten much worse. It is now clear that US/NATO personnel are heavily involved in every aspect of the fighting in Ukraine. The Intercept reports of "a broad program" of:
clandestine American operations inside Ukraine are now far more extensive than they were early in the war…There is a much larger presence of both CIA and U.S. special operations personnel and resources in Ukraine than there were at the time of the Russian invasion in February….Secret U.S. operations inside Ukraine are being conducted under a presidential covert action finding…[T]he president has quietly notified certain congressional leaders.