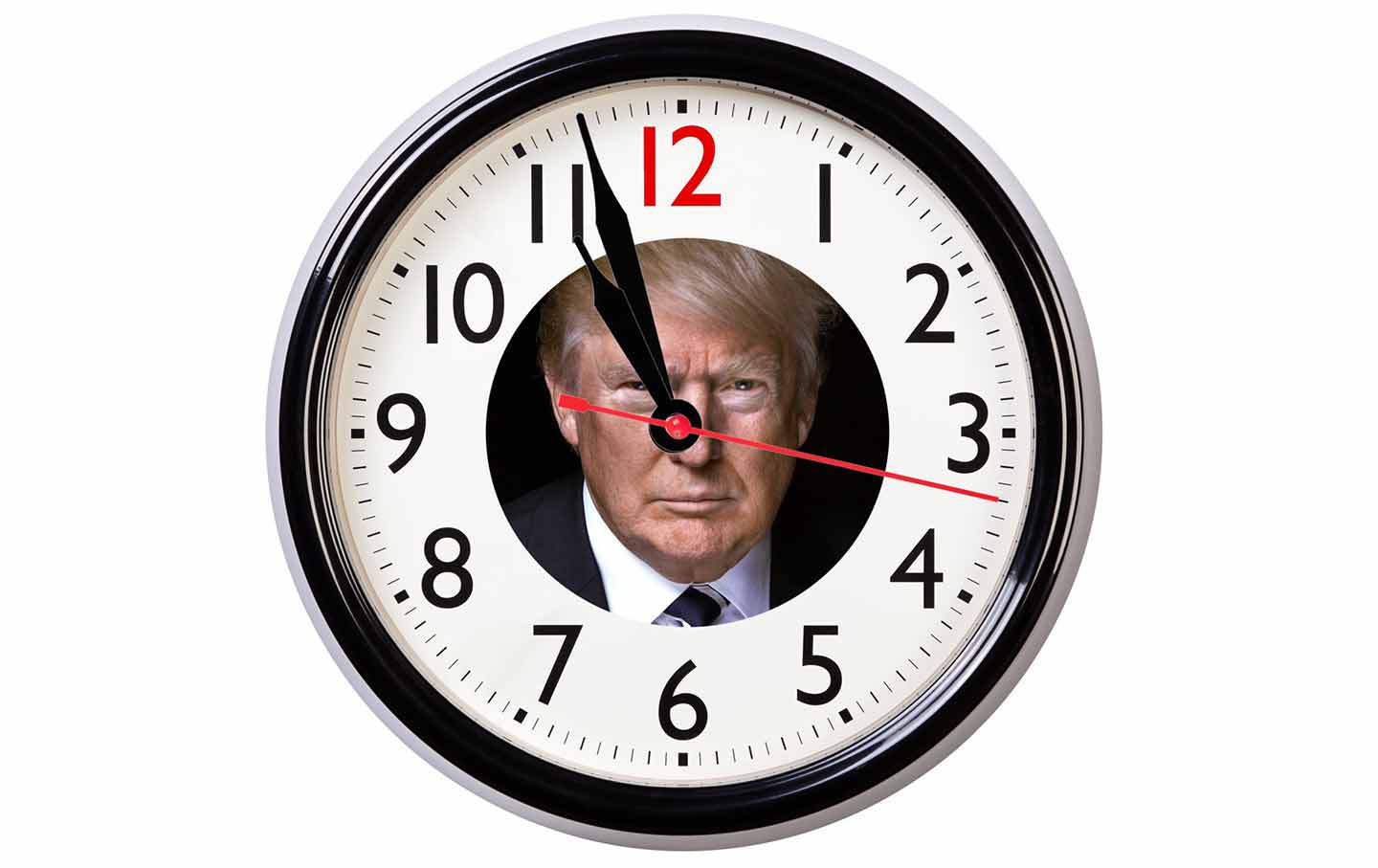 Here's what I saw unfold in the media during the 24 hours from Monday to Tuesday afternoon (May 15-16).
On Monday, I saw blaring headlines throughout the day on Twitter about how Trump had betrayed some "highly-classified" intelligence secrets to Russian Foreign Minister Sergei Lavrov during their meeting last week. I was busy and paid little attention to this news, but I figured Trump must have committed one of his hallmark impetuous faux-pas involving some massive security breach, given the hysterical tone of the coverage.
I awoke Tuesday to read the stories in the New York Times (NYT), and the Washington Post (WaPo), sourced to anonymous "current and former government officials," recounting that Trump had told the Russians a big secret—the NYT did not specify what, but WaPo identified it as an "Islamic State terrorist threat related to the use of laptop computers on aircraft." As both papers acknowledge—though WaPo makes the irrelevant point that it would be illegal "for almost anyone in government"—Trump, as president, did nothing illegal in telling the Russians this, and, according to the NYT's own sources, and to National Security advisor Lt. Gen. McMaster and Secretary of State Rex Tillerson—the only people cited who were actually in the room—Trump "discussed the contents of the intelligence, but not the sources and methods used to collect it."
Per McMaster: "The president and the foreign minister reviewed common threats from terrorist organizations to include threats to aviation. At no time were any intelligence sources or methods discussed, and no military operations were disclosed that were not already known publicly." Neither of the articles, and no one cited in them, disputed this. Per WaPo: "He did not reveal the specific intelligence-gathering method, but he described how the Islamic State was pursuing elements of a specific plot and how much harm such an attack could cause under varying circumstances."
So far, I was seeing nothing to break a sweat over. Is there some problem with notifying Russia—or anyone else, for that matter—of an Islamic State threat to blow up civilian aircraft with laptop bombs? Is the idea that we're supposed to sit back and let it happen? What sane person wouldn't be glad this warning was given to Russia, and wouldn't want Russia to give it to us if the circumstances were reversed? Is this not a routine exchange of threat information in a closed principals' meeting?